Back in January of 2017, we posted a blog that detailed the process we go through with every new animation project. Often our clients are new to animation production, so we wanted to provide an overview of how a typical project moves from initial discussions to the final product. Since that original post, we have improved our methods to allow for even better communication. Below is our updated process.  
Discovery Phase
During discovery we listen to your goals and establish your needs. We identify project requirements, including the animation's primary use, your target audience, and the story's basic narrative. It's helpful for us to review reference material you may have, such as brochures and videos, that can help us to better understand your story.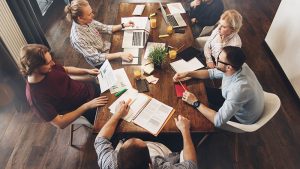 Outline & Proposal
From the information gathered during the discovery meeting we develop a preliminary outline. The outline is used to create a detailed proposal which contains a description of our services, budget, and production timeline. Once the proposal has been accepted, we work with you to refine the outline to include detailed descriptions of each scene, a voice-over script if applicable, on-screen text, and any other details you may need included.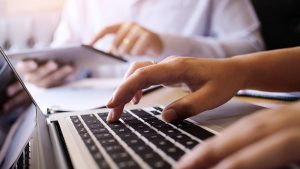 Storyboard
The storyboard is a rudimentary visual representation of the script. It includes illustrations of key scenes, shows basic camera angles, object interactions, and the overall motion in each sequence. You will have the opportunity to provide your input on visuals, movement, and camera angles portrayed in each scene.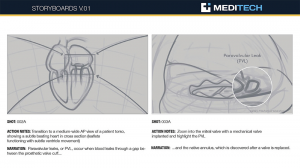 3D Modeling & Animatic
With the storyboard complete, we then create 3D models and develop an animatic. An animatic is a simplified grayscale version of the animation, used to show basic movement and timing. Using an animatic is a quick and effective way for us to confirm that everything is as expected before investing additional time into making it look pretty.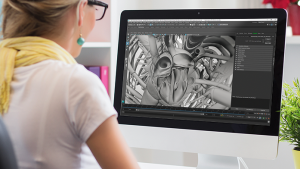 Visual Development
During this phase we work with you to develop the definitive look and feel of the story by determining the overall aesthetics of the animation. We want to accurately represents your brand, and design visuals that will connect with your target audience.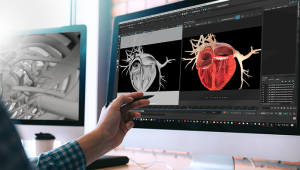 Color Animation & Post Production
In this phase, the animation is brought to life with the application of color and transitions. We proceed to render a detailed full-color animation and add smooth transitions that polish and refine the whole look and feel of the animation. During post production we implement all the final touches that help to immerse the audience in the story. These final touches include additions like music, sound effects, special effects, and motion graphics to reinforce key story elements. If you need professional narration for your video, we will add that during this phase as well. After completing a final approval process, we deliver the finished animation to you in whatever file format you require.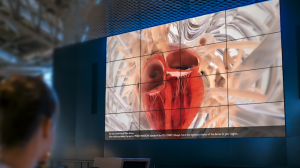 This process generally takes between 8-10 weeks, depending on the scope of the animation. If you have any questions about this process, or want to talk to us about an upcoming animation need, please reach out to josh.lynch@gomeditech.com or call us at (651)-636-7350.